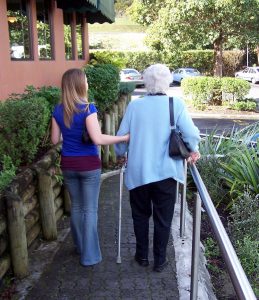 Aged Care Living Pest Control Services Sydney
Need Help?


Aged care facilities are one of the key communities that can face issues with pests.
Pests are a major source of discomfort for people living in aged care.
What Pests can be found in aged care living?
Pests which can be found in the corner of rooms or kitchens of aged care living are:
What is the importance of pest control ?
Aged care residents are often over the age of 55 and their living quarters are often for people who need assistance.
For this reason there is a need to focus on their living standards.
When aged care living spaces are contaminated by pests, they can cause not only concern but also fatal, life-threatening diseases.
Active pest infestations become serious concerns for owners, managers and residents.
This is where Pest Control Today can help!
Why is pest control important in aged care living spaces?
Retirement and assisted living properties are often subject to unannounced visits by the Department of Health.
We promise professional and effective pest removal and eradication with proven strategies.
We will ensure your retirement home or assisted living community has zero complaints in the pest department.
Assisted living communities have various elements that a commercial pest control service provider must look out for.
The main focus being on the health and security of the people staying in these communities.
Why Choose Pest Control Today?
Pest Control Today have dedicated, experienced technicians  who have years of experience in providing pest control services throughout Sydney.
Our main aim is to contribute in building a better community.
We only use the most advanced technologies to locate and eradicate pests in aged care centres.
Our technicians have the proper knowledge regarding how to go about these sensitive living areas.
With us, you'll have all the information and procedures needed to keep your aged care facility safe from pests.
Further Reading


We would love to find out more on how we may be able to help you.
Click to call or  contact with us via the contact form available at our website.