Pre Construction Termite Control Sydney

Need termite Control For your new building?


Whether you need to comply with council regulations to get your 'Certificate of Occupancy' or just want to secure your home or building against future termite attack, Pest Control Today can take care of all your pre-construction termite needs to protect your project, whether it's an extension, renovation or new home, on a concrete slab, bearers or joist.
Your local council must pass the property for a Certificate of Occupancy upon completion of its construction therefore, it is important you ensure the structure is protected during the construction phase with a sufficient termite barrier.
The use of a pre-construction termite protection system is a huge selling point for new homes and is driving the growth of the industry across Australia.
Homes built on a concrete slab that followed Australian Standards can sometimes crack, allowing termites to enter your home from beneath, undetected. Houses built with steel frames does not guarantee your property is protected against termites!
Under the Building Regulations, all new homes must be fitted with a termite management system or be built with termite resistant structural materials such as a physical barrier.
Why are Termite Barriers Are Important?
Termites are active in all mainland areas of Australia
34,000 homes are attacked by termites annually
Termite damage is not usually covered by home or contents insurance
What is a physical Termite Barrier?
A Physical Termite Barrier is installed as a termite and moisture barrier under or around the perimeter of the slab and around pipe penetrations. The barrier prevents subterranean termites from entering your property.
A physical termite barrier offers long-lasting protection for your property without the need to continually top it up with additional chemicals as you would need to with a reticulation system
Pest Control Today has 2 options for physical termite barriers, HomeGuard and term-Seal.
Information about these products can be found below: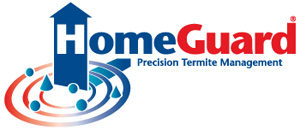 Our termite protection methods are in accordance to Australian Standard AS 3660.1 – 2000 Termite Management New Building Work & AS 3660.2 – 2000 Termite Management in and Around Existing Buildings.
"The HomeGuard Precision Termite Management System is a range of building products that are homogenously impregnated with Bifenthrin, a leading termiticide. The sheeting products are a patented single layer, extruded polymer that provides termite protection for the design life of the building when installed according to the label.
The HomeGuard Precision Termite Management System combines the benefits of both physical and chemical protection to deter termites from gaining concealed access to a building."
What are the benefits of using HomeGuard?
Effective – Scientifically proven to block, repel and kill subterranean termites
Proven – Registered with the APVMA, BCA and the SGBC.
Convenient – Easy to install during construction, keeping the building on time and on budget.
Flexible – A 'one stop' range of products that can be adapted to suit all structural situations.
Enduring – Designed to last for the design life of the building or 50 years, whichever is first.
Eco-Friendly Non-scheduled, non-hazardous, non-toxic and non-invasive so it's safe for on-site workers and occupants alike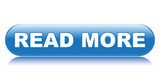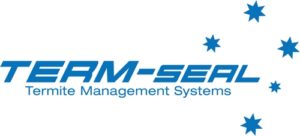 "TERM-seal Termite Management Systems provide superior protection against Termites, and moisture protection.
Bifenthrin is an active control agent which repels and kills Termites but is safe for humans, animals and the environment when installed. Our unique patented technology incorporates this control agent in the manufacturing process of our products, which results in products with all the benefits of chemical protection without any residual, environmental or dermatological impact.
Our products have been rigorously tested by independent Australian bodies, are CodeMark certified, comply with all Australian state and territory standards, are APVMA registered and have been awarded the future friendly stamp under Cert-Mark certification."
What are the benefits of using Term-seal?
Integration and flexibility for all construction methods
Combined Termite / moisture protection
One installation, no COSTLY retreatments
Complies with standard AS3660.1.2000
Fully compliant with standard A.S./N.Z.S.4347.6 Damp-Coursing
CodeMark Certified & APVMA registered
No chemical residue: safe for your employees, your client and the environment
Australian owned, designed and manufactured
Installed nationally by trained accredited installers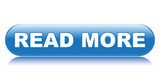 Who should use a termite barrier?
Termite barriers should be installed if:
You are building a new home
If you are adding an extension to your home

Each property, building and location is different, a customised management solution should be designed to suit your specific needs.
We would love to find out more on how we may be able to help you.
Click to call or contact with us via the contact form available at our website.